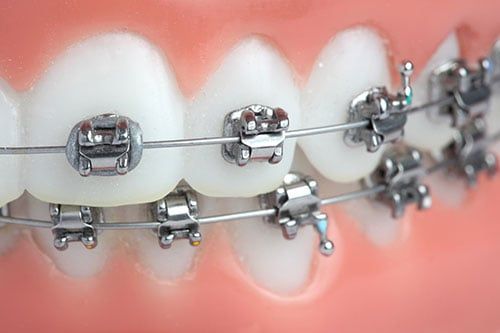 Braces are bonded brackets, archwires and elastic bands that move crowded or spaced teeth into the proper position for appearance and function.

Over a period of time, teeth will shift if constant, gentle pressure is applied. Brackets are bonded to the front surface of each tooth and wires are attached to the brackets with elastic bands. The slight tension on the wire is gently transferred to the bracket through the elastic band.

Today's orthodontic treatment is faster, comfortable and more fashionable than ever for children, teens and adults.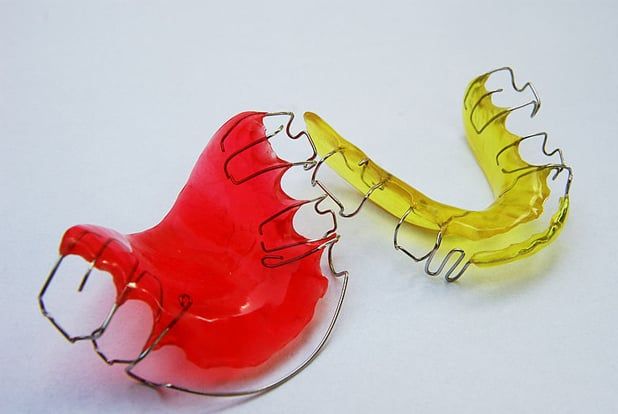 A gadget that the orthodontist gives you to wear after your braces are removed. The retainer attaches to your upper and/or lower teeth and holds them in the correct position. You wear the retainer 24 hours a day at first then at night to make sure that none of your teeth move while your jaw hardens and your teeth get strongly attached to your jaw.
A palatal expander is an appliance placed in the roof of the mouth to widen the upper dental arch, which allows the arch to be painlessly separated and spread. A treatment used for younger patients. Many times a palatal expander can be used to create a proper alignment of the arches so permanent teeth have room to erupt in a natural position. Often, the use of an arch expander early may eliminate the need for braces later.
Dr. Soboh, Dr. Liswi, and Dr. Tedini would love to meet you and your family and provide you with the dental care you deserve!